As well as being a confirmed G&L fan with my Tribute L-2000, my other passion is for that pariah of the bass world - Gibson. There are simple reasons for this - I started my bass voyage with an Epiphone EB-3, then went through a short scale phase with an EB-0 before picking up an Epiphone Les Paul Standard bass, which I promptly gutted electronically and EMGed it up and addressed one of its shortcomings (the lack of pickup selector switch). Then I acquired a 1978 Gibson G-3, which I love. I was looking for another Gibson to keep the G-3 company and now I have it!
In my possession is a 1981 Gibson Victory Artist. A maple bodied, maple necked behemoth which I need to own now before I get too old to take the weight! I got it for buttons (before the taxman got involved) but there's a good reason for that: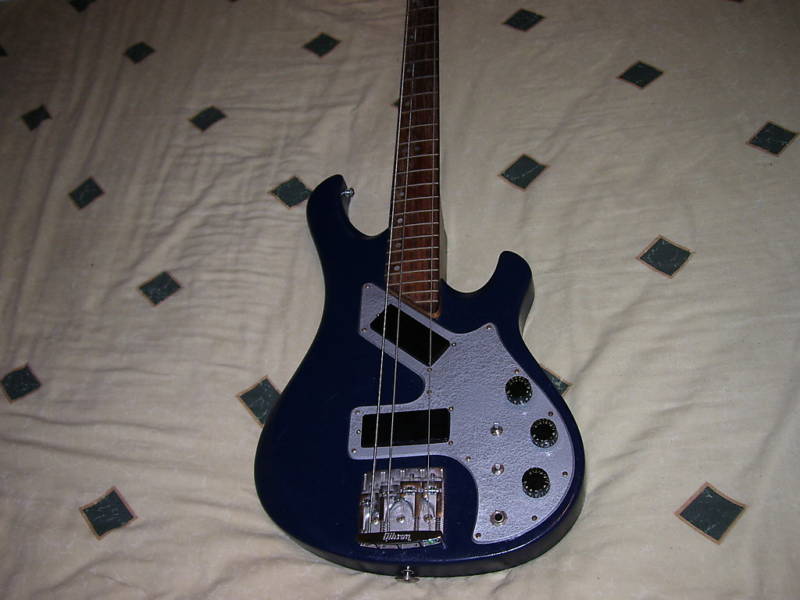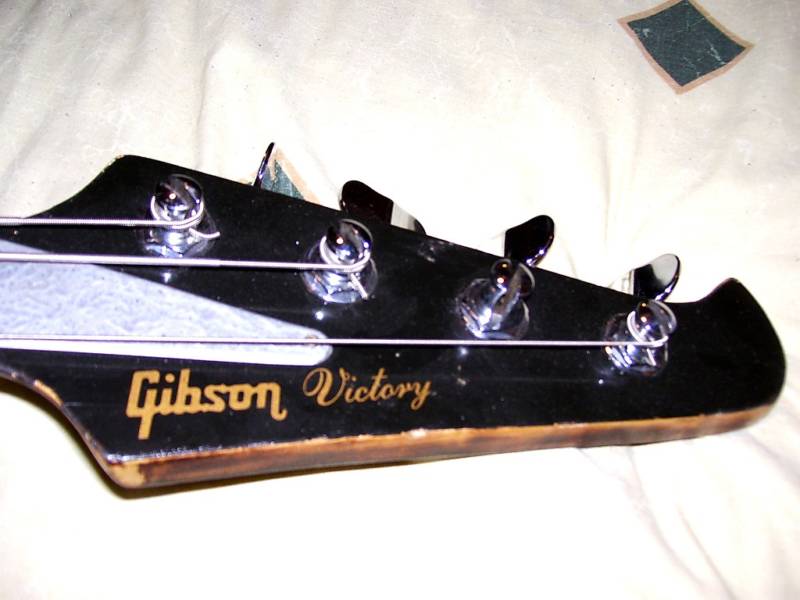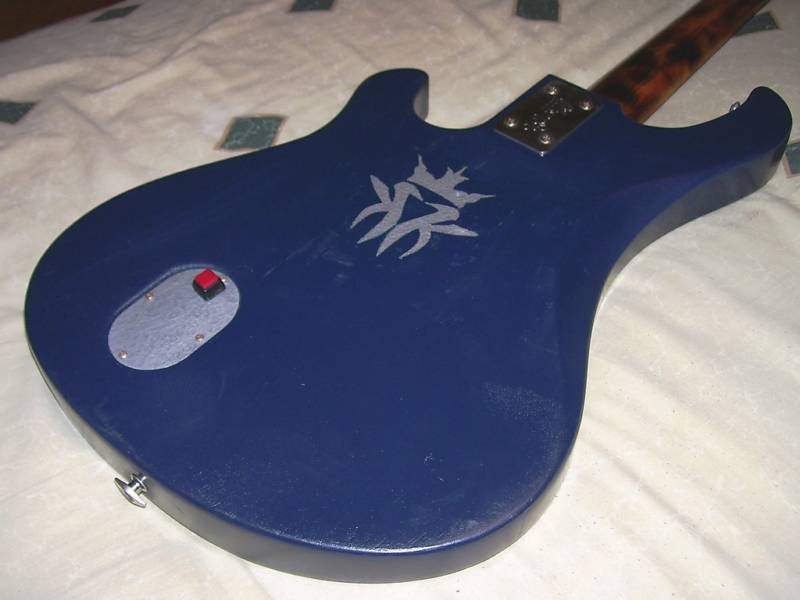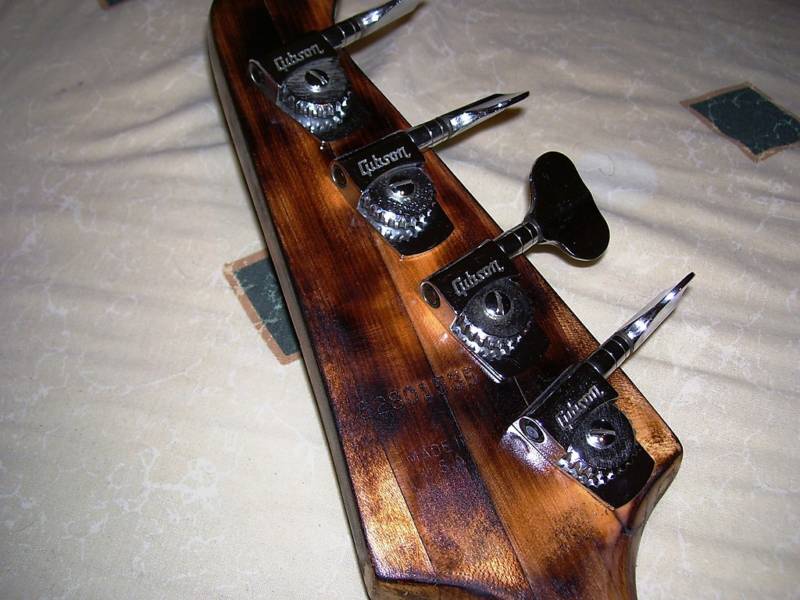 What's wrong with this picture?
- badly refinished in dark blue
- broken D tuner
- pickguard/truss rod cover painted - "Artist" logo lost
- scorched neck (why?)
It is my mission to bring this back to life! On the plus side, the chrome is in good condition and the electronics appear to be whole and working. Difficult to find items like speed knobs numered 5-0-5 instead of 0-10 are present.
I have been updating this story elsewhere, but I thought I'd share it here also.