Hi all, First post.
Some years ago through horse trading I ended up acquiring a red EL Toro with matching headstock, though I never received i until yesterday. This is the first G&L I've ever had, having played a Music Man Stingray for the past 15 years or so.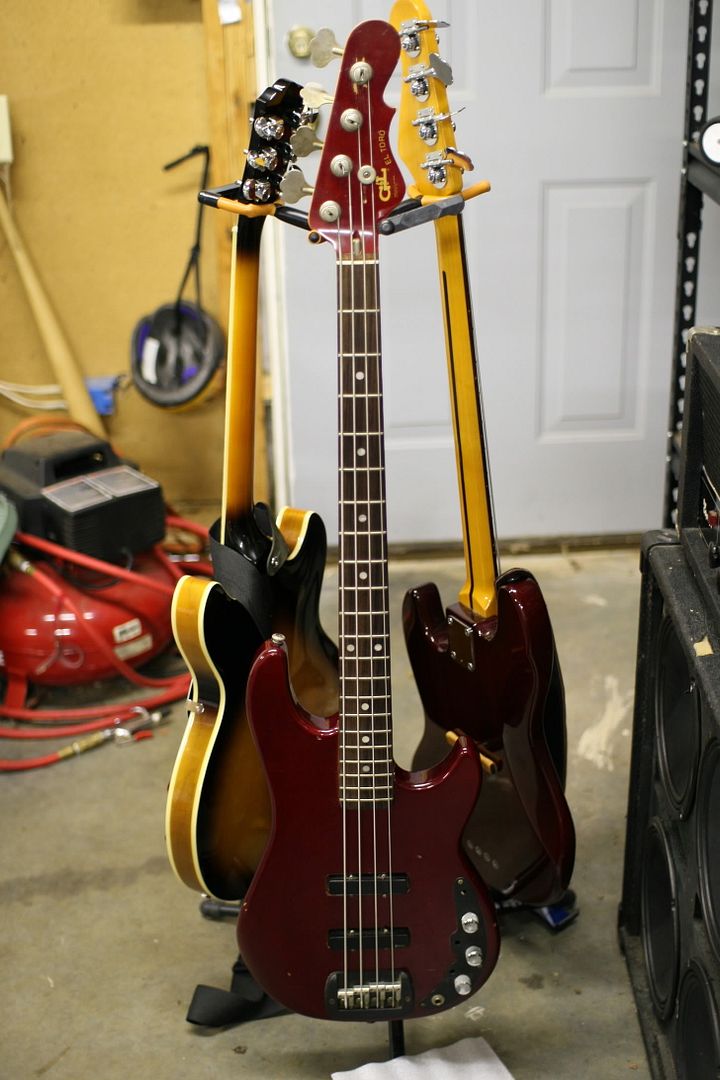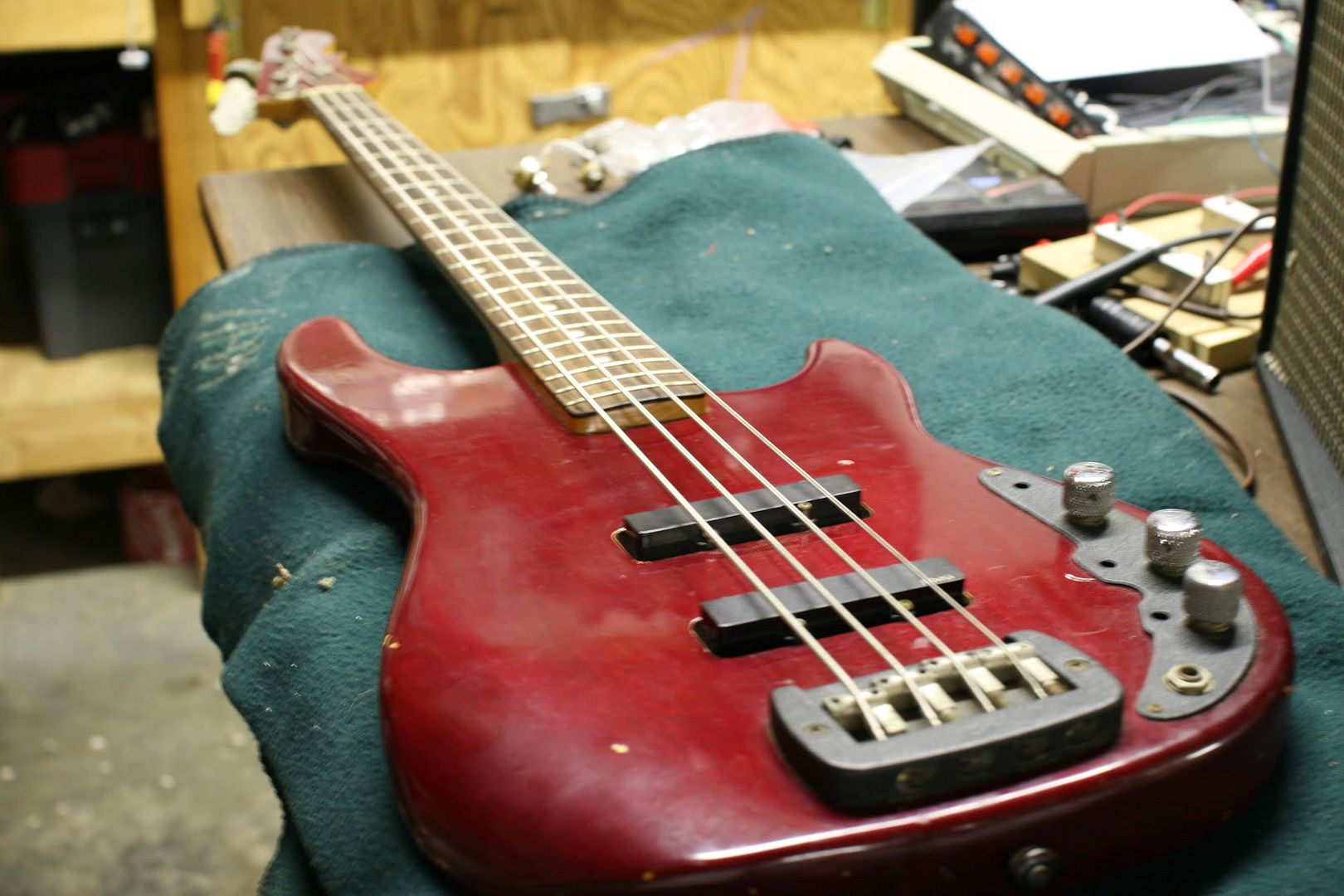 Serial # ( on the neckplate, I assume that's the serial number) B015013
It has some pretty major issues aside from the obvious electronics overhaul (EMG Actives). I got it rather cheap having traded it for an old Fender 215 cabinet. The reason was the neck. It's got a twist, and as a result of folks trying to crank on the neck a lot in order to bring the neck back into a playable state, the truss rod nut -hex hole- is stripped.
I'm not entirely sure what I'm going to do about the neck other than take to a few reputable luthiers around town and see if they can help out. The nut I think I can get a replacement.
The electronics however, I'm a bit at a loss. Unless I can find something that will fill the empty space up, I guess I'll leave them in there. Does anyone make pickup rings for jazz pickups?
Those mini-humbuckers I don't think are all that readily available. But if anyone knows where I can find replacement electronics and a schematic, I'd appreciate it. Also, I'm interested in having it dated, though I know there is a thread for that somewhere.
Thanks.